Examples of the best … by private companies
Computer Club House
World
The Computer Clubhouse is a successful model that uses technology creatively to enable under-served youth to acquire the tools, problem solving skills and confidence for successful lives. In partnership with the Museum of Science, Boston, its award-winning Computer Clubhouse and the MIT Media Lab, Intel will support the establishment of 100 Intel Computer Clubhouses in under-served communities worldwide. The goal of the Intel Computer Clubhouse Network is to proliferate the highly successful Clubhouse learning model and establish it as a replicable model for technology learning. Over five years, the Intel Computer Clubhouse Network will touch the lives of more than 50,000 young people.
e-Inclusion
World
"e-Inclusion" is our vision of a future in which all people have access to the social and economic opportunities of the 21st century, and can use technology as a means to learn, work and thrive. Our efforts in e-Inclusion seek to create new market opportunities, for ourselves and for the communities with which we engage, by forging new kinds of partnerships with private and public entities to close the gap between technology-empowered and technology-excluded communities.
Mama Media Project
World Wide Web
MaMaMedia is the number-one kids' brand born on the Internet. At MaMaMedia.com, kids discover by doing and create while clicking. Our engaging activities help them gain technological fluency and expand their minds through playful learning; they can design and animate characters, make their own digital cards, invent games, and more. Our free membership lets kids save, publish, and e-mail their creations to friends. At MaMaMedia.com, almost anything you can dream, you can do.
Online resources and links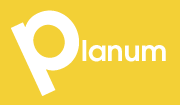 Planum
The Journal of Urbanism
ISSN 1723-0993
ISSN 1723-0993 | Registered at Court of Rome 4/12/2001, num. 514/2001
Web site realized by ChannelWeb & Planum Association | Powered by BEdita 3