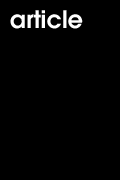 Examples of the best … by world organisations/foundations
UNITES - United Nations Information Technology Service
World
The United Nations Information Technology Service (UNITeS) is a global volunteer initiative, led by the UN Volunteers programme that allows volunteers from any country to give their skills and time to extend the opportunities of the digital revolution to developing countries. It was announced by the United Nations Secretary-General, Kofi Annan, in his Millennium Report "We the Peoples: the Role of the United Nations in the Twenty-First Century" (April 2000). Volunteers under the UNITeS initiative work directly with people and institutions (in developing countries) to build their capacity on the applications of information and communications technologies (ICT) to human development.
APDIP - Asia-Pacific Development Information Programme
Asia
The Asia-Pacific Development Information Programme (APDIP) is an initiative of the United Nations Development Programme (UNDP) that aims to promote the development and application of new Information and Communication Technologies (ICT) for poverty alleviation and sustainable human development in the Asia-Pacific region. It does so through three core programme areas, namely: Policy Development and Dialogue; Access; Content Development and Knowledge Management.
SIDSnet - Small Island Developing States Network
Pacific, Caribbean, Atlantic, Indian Ocean, Mediterranean and African island nations
SIDSnet is not only a medium for communication between SIDS stakeholders in the Barbados Programme of Action, but also an advocate for improving Internet awareness and infrastructure in SIDS. Through its web site at http://www.sidsnet.org, it provides tools for virtual discussion forums chat conferences, focused searching, document submission and storage, mailing lists, events calendar, and links to relevant BPoA web sites. Six particular themes have been identified - sustainable tourism, coastal and marine resources, biodiversity, climate change, energy and trade. SIDSnet also mirrors several websites.
LINCOS - Little Intelligent Communities
Costa Rica, Dominican Republic
LINCOS (Little Intelligent Communities) constitutes an real alternative for remote communities with fewer development opportunities. It comprises the installation of digital community centers that permit the access and intelligent use of information technologies.
LINCOS adapts to each community's potential, and it promotes a constructive use of the technologies through an educational and follow up program. As a matter of fact, LINCOS' innovation consists of the smart and efficient integration of those services and multimedia applications aiming to allow the beneficiary community to empower its development possibilities from a social, economic, and cultural point of view.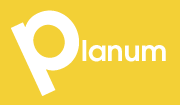 Planum
The Journal of Urbanism
ISSN 1723-0993
ISSN 1723-0993 | Registered at Court of Rome 4/12/2001, num. 514/2001
Web site realized by ChannelWeb & Planum Association | Powered by BEdita 3