Way to Sustainable Development Of Urban Management: Green City In India - Abstract
Metropolitan cities grow beyond imaginable proportions, particularly in the developing world escalating the socio-economic demands, which altering the biophysical environment of the city. Urban issues therefore warrant – and receive – increasing attention.
According to the 1995 UN Census six largest cities on the planet are Tokyo, Mexico, Sao Paulo, New York, Bombay & Delhi. Delhi, is a city, where indisputable economic progress related to urbanisation is accompanied by tremendous environmental concerns, congestion, poverty, and housing shortages. Delhi's population increases and reach to 13.5 million. To make city viable to future growth it was suggested for a planned decentralization to outer areas named as National Capital Region. Gurgaon is one of 22 "satellite" town in this region having an area at about 50 sq. km, today turned over a new leaf, joining important position on the industrial map of India and Gurgaon is challenged by a very fast growth rate with 230,000 resident population and 10,000 floating population per day. It is home to major icons in information technology. Its close proximity 25 km to Delhi will make it an ideal showcase for booming real estate. Now this city is chosen for a showcase for Sustainable Urban Growth Management & Development as a model Green City for other Indian cities as one of the signatories of the resolutions regarding Agenda 21 by incorporating environmentally sustainable solutions with respect to water, sanitation, energy, clean technology, industry, urban ecology & transportation
But Sustainable development, which has evolved as the goal for human welfare in recent times, is rooted in the availability of right information to the right person at the right place and at the right time. This paper aims to integrate above aspects of Model Green City by using MIS in all levels – municipality to policy planners- to make SMART Cities.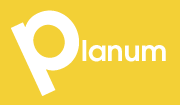 Planum
The Journal of Urbanism
ISSN 1723-0993
ISSN 1723-0993 | Registered at Court of Rome 4/12/2001, num. 514/2001
Web site realized by ChannelWeb & Planum Association | Powered by BEdita 3