City and Immigration: competition
In the following pages you can find the documents (pictures and texts) collected by Planum on the occasion of the competition "City and Immigration". The idea of making these documents available on line is supported by a significant attempt: to create a "space" of reflections, exchanges and creative connections among the people involved in these topics. As you'll be able to establish, these documents let a variegated world emerge. It's the world of the immigrants inside urban contexts. A world of facetings, coexistence unsolved problems and open questions. A world which has been investigated by the competitors, according to very different, stimulating and unusual point of views.
It's the point of view of a university researcher (Giovanni Allegretti) who deals with the "insurgent" panorama of the city of Florence. It's a mature and significant work which aims disclosing and inquiring marginal voices, ferments and dialect interaction between all the different social energies acting in town. In particular a "deep", "compromised" and "partecipative" way of listening has revealed a world designed by a mutlitude of immigrant voices: not a "semantic marginality", but a concrete, polyphonic and living mosaic which marks the city with spatial effects. The thread of the reaserch activity can be ascribed to a significant consciousness: the effort of designing cartographies (reproduced in tales, photos and maps tightly interconnected) of changes and of foreign voices can stimulate different way of re-thinking society and institutions organisations, looking for "other" insurgent planning practises.
It's the point of view of another university work (structured by Valentina Bruno) focused on the analysis of the immigrant dimension of a Sicilian city: Catania. The reading of this phenomenon has been built up, starting from two different level of study, deeply inter-connected: an "official" level characterised by the collection of statistical data and informations; an "unofficial" level which was pursued through widespread inspections and meetings. It's a research activity which outlined a map of foreign groups distributed in the city (different groups with different migratory projects, coexistence forms, spatial appropriations). It's a knowledge dimension which destabilises the coded images of a life style that our society believes as the most acceptable.
It's the point of view of a concrete, fascinating and involving experience lived by a conscientious objector (Marco Di Benedetto) in a first-reception-center for extra-comunity people (IPAB, a public assistance institution depending to Udine's municipality). It's an experience which has disclosed a city in the city, an unknown reality often neglected by the "social carelessness": a context in which everyone can live at the same time the fatigue and the beauty of becoming foreigner among foreigners. The immigrants world which emerges in this contribution, has been proposed in a narrative way: a story, conceived as an intersection of different stories; a story which claims the right of being subjective and partial; a story which deals with life and emotions.
It's the point of view expressed (by Daniele Virgilio) through a photographic language. It's a way of approaching and proposing different representations of the immigrant world inside urban contexts. In particular the proposed work deals with a precise site of La Spezia. It offers stimulating, provocative, strong, metaphorical and deeply concrete contrasts which are part of our contemporary societies. It's a globalised and deeply interconnected world in which poor people live together with the most sensational advertising slogans. They're the slogans of a consumer society which thought of exiling poverty from its wealthy western cities: a society which can't ignore the results of its politics and the multitude of hopeless people who roam the streets of its unhospitable cities.
It's the point of view of two town planning students (Daniela Melillo and Isabella Medri) who met in a very unusual way, the world of gypsy communities in the city of Florence, during a third-year university architectural course. Their final project, focused on the Verrazzano bridge design, has dealt with the big effort of entering in contact with Rom culture. It outlined, in a provocative way, significant reflections about differences, relationships, conflicts and inter-actions between gypsy world and "historical" inhabitants.
It's the point of view of other participants (Patricia Peyriguey, Luigi Narici, Gino Urbani) who tried to represent immigrant living worlds with regard to different geographical areas: Paris, Rome, Modena. The delivered pictures deals with different details and they're proposed with different "narrative" languages. The french participant outlines faces, eyes, living contexts of a rough and couloured world. Rome's images are thought with a very impressive and evocative style: fragments of places and people; superimposed worlds. Modena is the scenery of images stolen from everyday life.
Many points of view draw a complex world which invite to "abandon the sole, central, dominant, almost divine point of view… in favour of a plurality of perspectives corresponding with a plurality of points of view which are coexistent and sometimes directly concurrent" (Bourdieu).
The competition let differently mature and articulated proposals emerge: university researches, daily experiences, project and design approaches, narrative and photographic languages. These collected proposals lead to a consideration: the competitors (involved in the knowledge of the complex immigration phenomena) didn't limit themselves to use only one representation. They delivered words, pictures, elaboration of study-cases all together: they offered their own experiences, transgressing narrow representation borders. This is the reason why the subdivision of the Competition in the two sections ("pictures" and "policies") proved to be instrumental and not effective. This is the reason why the presentation of the delivered documents and the prizes assignment haven't followed this questionable subdivision.
In particular, the selected winners of the competition are:
· Giovanni Allegretti
· Valentina Bruno
· Luigi Narici
· Patricia Peyriguey
· Daniele Virgilio

AT LAST AN INVITATION: AFTER HAVING DISCOVERED A SIGNIFICANT NUMBER OF PEOPLE INTERESTED IN THIS COMPETITION BUT UNLUCKLY NOT ABLE TO PARTECIPATE BECAUSE OF THE DEADLINE, PLANUM HAS DECIDED TO GIVE THEM THE POSSIBILITY OF TAKING PART IN THE STRUCTURING OF AN OPEN "SPACE": PAGES DEVOTED TO PEOPLE INTERESTED IN SENDING THEIR OWN "CASE STUDIES " (REPRESENTATIONS OF THE IMMIGRANT WORLD INSIDE URBAN CONTEXTS) AND IN SEEING THEM PUBLISHED INSIDE THE PLANUM SECTION "CITY AND IMMIGRATION". A SECTION WHICH AIMS BECOMING MORE AND MORE "PUBLIC": THE POSSIBILITY OF EXPOSING ONE'S OWN WORK AND THE CHANCE OF CREATING POSITIVE INTER-ACTIONS CONTEXTS.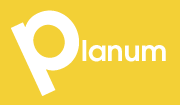 Planum
The Journal of Urbanism
ISSN 1723-0993
ISSN 1723-0993 | Registered at Court of Rome 4/12/2001, num. 514/2001
Web site realized by ChannelWeb & Planum Association | Powered by BEdita 3