1 March 2019 – 31 May 2019
ARCHILECTURES
AUIC School Visiting Professors
Milano, Italia
• DAStU | Politecnico di Milano
• AUIC School
Campus Leonardo | Varie locations | h. 16.30


---

LE CONFERENZE "ARCHILECTURES" 2019
I Visiting Professor invitati dalla Scuola di Architettura Urbanistica e Ingegneria delle Costruzioni aprono le loro classi per il ciclo Archilectures, un programma di quattordici incontri dedicati al loro lavoro, al loro pensiero e alla loro ricerca.

I PROSSIMI APPUNTAMENTI | MAGGIO 2019

22 Maggio 2019
JOSE MARIA GARCIA FUENTES – NEWCASTLE
"The Myth of Gaudí – On the Interpretation of Gaudí 
and the Alteration of His Architecture Over the Twentieth Century"
Discussant: Cristina Pallini (DABC)

23 Maggio 2019
ZHEN CHEN – BEIJING
"China's Architecture in Ten Words"
Discussant: Maurizio Meriggi (DABC)

30 Maggio 2019
LAURENT DEVISME – NANTES
"Planning in the face of failures. Urban projects put to the test"
Discussants: Daniela Villa, Luca Gaeta (DAStU)

31 Maggio 2019
SANTIAGO QUESADA GARCIA – SEVILLE
"Imitazione ed Esperienza nel Progetto Architettonico Contemporaneo"
Discussant: Pierluigi Salvadeo (DASTU) ---

INFO
• Scuola AUIC – Archilectures Visiting Professors
• DAStU – Archilectures Visiting Professors
Event schedule:
Start: 03-01-2019
End: 05-31-2019.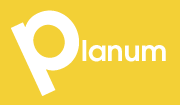 Planum
The Journal of Urbanism
ISSN 1723-0993
ISSN 1723-0993 | Registered at Court of Rome 4/12/2001, num. 514/2001
Web site realized by ChannelWeb & Planum Association | Powered by BEdita 3