7 June 2013
Gran Sasso Science Institute PhD Programme 'Urban Studies' CALL FOR APPLICATIONS
DEADLINE | 15.07.2013 h. 18.00
GSSI | Gran Sasso Science Institute

PhD 'URBAN STUDIES'
The Ph.D. in Urban Studies will focus on the study of the trajectories of long-term development of local systems and, in particular, the urban systems - cities, metropolitan areas and regions. The methodological perspective in research and teaching is trans-disciplinary: offering resources and an appropriate relational context. The PhD degree will be issued by the Scuola Superiore Sant'Anna of Pisa, with the mention of the course of study completed at GSSI.


---

INFORMATIONS
please see also the file in download

Duration
• 3 years

Language  
• Courses and seminars will be held in English
• Classes start in November 2013

Scholarships
• 10 positions

Facilities
• All Ph.D. students will have tuition fees waived 
• All Ph.D. students will have free accommodation
• All Ph.D. students will have free luncheon vouchers
• All Ph.D. students will be covered by insurance against any accident and/or injury that may occur while carrying out their Ph.D. activities.

Requirements
Applications are opened to candidates who meet the below requirements without regard to nationality, age, gender or religion.
• English knowledge is compulsory 
• The candidate must have completed and obtained a degree equivalent to at least 4 years of university studies

Application
Applicants must fill out the online application form and attach the required documents by July 15
2013 at 6:00 pm (Italian time).


---

INFO & CONTACTS
GSSI website
• apply.gssi@lngs.infn.it
• info.gssi@lngs.infn.it


---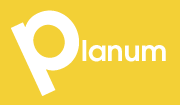 Planum
The Journal of Urbanism
ISSN 1723-0993
ISSN 1723-0993 | Registered at Court of Rome 4/12/2001, num. 514/2001
Web site realized by ChannelWeb & Planum Association | Powered by BEdita 3