24 September 2005 – 8 January 2006
Team 10
[size=16][i][b]A Utopia of the Present[/b][/i] Form September 24, 2005 to January 8, 2006 NAI, Rotterdam.[/size]
Fifty years ago an international group of architects called Team 10 restored the human scale to architecture. Although many of Team 10's once-renowned members are now forgotten, the group, whose founders included the Dutch architects Aldo van Eyck and Jaap Bakema, remains a source of inspiration for contemporary architects. This first major survey of Team 10's work draws upon material from collections around the world, including the Centre Pompidou, Harvard University, the Università di Venezia, the ETH Zurich and the Fondation Le Corbusier. One of the most important aspects of Team 10's heritage is its focus on people, community, neighborhood and tradition within an architecture that was modern, systematic and technologically driven. The social commitment apparent in recent architecture makes this survey at the NAI both timely and highly topical. The exhibition, which has been organized in association with the Faculty of Architecture at the TU Delft, emphasizes the work of Team 10's core group: Alison and Peter Smithson from England, Aldo van Eyck and Jaap Bakema from the Netherlands, Giancarlo de Carlo from Italy and Georges Candilis and Shadrach Woods from France.
After this, the exhibition goes on tour to Milan, IFA Paris and Columbia University in New York. For further information: Please contact Agnes Wijers, Co-ordinator International Projects, telephone +31 (0)10 4401200 [url=mailto:a.wijers@nai.nl]mailto:a.wijers@nai.nl[/url] or visit the website:
http://www.nai.nl/e/calendar/activities/team10_e.html
Event schedule:
Start: 09-24-2005
End: 01-08-2006.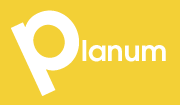 Planum
The Journal of Urbanism
ISSN 1723-0993
ISSN 1723-0993 | Registered at Court of Rome 4/12/2001, num. 514/2001
Web site realized by ChannelWeb & Planum Association | Powered by BEdita 3