Handmade Urbanism
From Community Initiatives to Participatory Models
Marcos L. Rosa, Ute E. Weiland (eds.), foreword by Richard Sennett
Published by JOVIS, Berlin | Hardcover, 19 x 25 cm, 216 pages with DVD, 2013 | ISBN 9783868592252
People have always been interested in the cities in which they live. With the world's stark urbanization, the engagement of citizens to improve their urban environments is also growing. Far from the traditional urban planning culture, they make use of limited resources, offering solutions to face the challenges these cities offer. They focus on the provision of social infrastructure aiming to improve the living conditions of the residents at the local scale.
Handmade Urbanism showcases 15 projects realized mostly in less favored areas of five major cities in emerging countries, examining the potential of urban transformation embedded in community initiatives. What is the basis for such initiatives? Which are the instruments and tools they use? Illustrations depict their operational modes, reveal the actors involved and trace the steps they made in the organization of the initiatives. Interviews with experts, actors and different stakeholders clarify their meaning towards the local challenges. At a global level, common threads and differences are made clear.

Handmade Urbanism drafts a possible urban vision of the city impacted by those processes and organizes a discussion that promotes participatory initiatives while exploring their potential to impact on the city at large – to the benefit of all.
• The publication includes the documentary 'Urban Future' in DVD, which provides the reader with further information from the ground.


---
CONTENTS


INTRODUCTION

• Introductory Interview:
Returning to the Roots

Wolfgang Nowak

• Initial Thoughts:
Make the Invisible Visible

Ute E. Weiland

• Foreword:
The Community

Richard Sennett
• Editorial:
An Urban Trend: Residents Taking Ownership
of their Environment

Marcos L. Rosa, Ute E. Weiland, with Ana Álvarez,
Lindsay Bush, Demet Mutman, Priya Shankar


FIVE CITIES

Introduction to Five Cities

1. MUMBAI

Priya Shankar

Initiatives

• Mumbai Waterfronts Center

• Triratna Prerana Mandal

• Urban Design Research Institute

Interviews
• Dreams, Dignity and Changing Realities:
The Story of a Community Toilet

Dilip Kadam, Dayanand Jadhav, Dayanand Mohite

• Network, Intermediate, Integrate:
Reaching out to the Grassroots

Seema Redkar

• Elastic Urbanism:
Sustainability and Informality in the City

Rahul Mehrotra

• Making Voices Heard: Art and Activism

Shabama
Azmi
• Democratizing Public Space

P. K. Das


2. SAO PAULO

Marcos L. Rosa

Initiatives

• Union Building

• ACAIA Institute

• Biourban

Interviews
• Workshops as a Communication Facilitator:
Understanding Community Needs

Ana Cristina Cintra Camargo

• Preexistence in Socially Vulnerable Areas

Elisabete França

• Scaling Up Micro Actions

Fernando de Mello Franco

• How to Live Together

Lisette Lagnado

• The Challenge of Derelict and Residual Spaces.
Is Anyone Thinking on the Local Level?

Nevoral Alves Bucheroni


3. ISTAMBUL

Demet Mutman

Initiatives

• Music for Peace

• Nurtepe First Step Cooperative

• Children of Hope—Youth House

Interviews

• Presence and Vision of a Grass Roots Initiative

Yeliz Yalın Baki

• New Planning Approaches for Building Up Cities

Erhan Demirdizen

• Action and Participation in Planning

Özlem Ünsal

• Curating Artists and Cultural Practices

Behiç Ak

• Advocating Sustainable and Participatory Models

Aslı Kıyak
I˙ngin
4. MEXICO CITY

Ana Álvarez

Initiatives

• Miravalle Community Council

• Cultural Center Consejo Agrarista

• Recovering Spaces for Life

Interviews
• Weaving Efforts:
Working for the Common Good

Francisco Javier Conde González
• Reality Surpasses Us:
We Need to Be More Flexible and Porous

Felipe Leal

• Unfolding New Professional Profiles for
Bottom-up Urban Planning

Arturo Mier y Terán

• Cultural Acupuncture over the City

Argel Gómez and Benjamín González
• Braiding the Physical and the Social:
A New Social Contract for the City

Jose
Castillo
5. CAPE TOWN

Lindsay Bush

Initiatives
• Mothers Unite

• Rocklands Urban Abundance Center

• Thrive

Interviews
• Incidental Urban Acupuncture

Carol Jacobs

• Breaking it Down to Build it Up

Michael Krause

• Reimagining the City from a Different Viewpoint

Edgar Pieterse

• Lighting the Fire within Us

Malika Ndlovu

• Going Local: The Lavender Hill Area

Councilor Shaun August


COMMON POINTS

• Four Interviews: Five Cities, One Gaze

• The Significance of Space in Urban Society

Ricky Burdett

• Reporting from Local Initiatives

Olaf Jacobs

• Cities are an Expression of Human Needs

Wolfgang Nowak

• Focus on Results: Attention to Real Needs

Anthony Williams

• Project Categories, Programs and
Common Clouds

• Final Considerations

Marcos L. Rosa and Ute E. Weiland

• Credits


ABOUT THE AUTHORS:
Marcos L. Rosa is an architect and urban plenner. He received
diploma in architecture and urban planning from
. He organized the DBUA Award in São
Paulo, in 2008, when he set up a research platform based on
the 133 compiled projects. He is the author of a publication of
that research entitled Microplanning, Urban Creative Practices
(São Paulo, 2011). He exhibited worldwide, among which, in the
Rotterdam International Architecture Biennale 2010 and in the
International Biennale in São Paulo 2011.
He was awarded the
Young Architects Award from the Brazilian Architects Institute
for Microplanning.
His current research focuses on the operational mechanisms
embedded in these projects and their scaling potential within
existing and proposed urban infrastructural networks.

Ute Elisabeth Weiland has been the Deputy Director of the Alfred Herrhausen Society, Deutsche Bank's international forum since 2007, a member of the Executive Board of the Urban Age conference series at the London School of Economics since 2004, and since 1 January of 2010 member of the Governing Board of LSE Cites. For five years, she has coordinated all of the awards in five cities, organizing the content and compilation with the local researchers chosen to carry out the communicazion, organization, and fieldwork in each city.

---
Online resources and links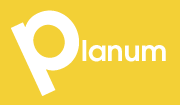 Planum
The Journal of Urbanism
ISSN 1723-0993
ISSN 1723-0993 | Registered at Court of Rome 4/12/2001, num. 514/2001
Web site realized by ChannelWeb & Planum Association | Powered by BEdita 3