Urban Catalyst
The Power of Temporary Use
Philipp Oswalt, Klaus Overmeyer, Philipp Misselwitz
Published by DOM Publishers, Berlin | Softcover, 165 x 235 mm,
384 pages, over 200 images, 2013 | ISBN 9783869222615
In many cities, urban wastelands and vacant structures suddenly metamorphose in exuberant places. After city planners and the real estate market have failed in their initial attempts to develop them, these sites become the setting for clubs and bars, start-up firms and art galleries, migrant economies and informal markets, recreational activities and nightlife. Indeed, it is often precisely here that innovative cultural production and a vibrant public sphere are to be found.

The 'Urban Catalyst' research team explored these unplanned temporary uses in five European countries over the course of several years, and did far more than merely analyze their hidden logic. Building on the team's own participation in a number of different projects, Urban Catalyst examines various ways in which city planning can incorporate informal processes and describes important lessons architects and city planners can learn from temporary users.

Included are seminal contributions by Azra Akšamija, Kees Christiaanse, Margaret Crawford, Jesko Fezer, Florian Rötzer, Saskia Sassen, and others, as well as key projects from European cities such as Amsterdam, Basel, Berlin, London, Rome and Zagreb.

---

CONTENTS

Preface
by Kees Christiaanse
Introduction
Spaces

I. PATTERNS OF THE UNPLANNED
Typology of Temporary Use
• Stand-in: Berlin-Mitte Public Golf Center, Berlin
• Free-flow: Club WMF, Berlin
• Impulse: Art Park East, Munich
• Consolidation: Cable Factory, Helsinki
• Co-existence: Black Canal, Berlin
• Parasite: Disused electrical equipment collectors, Berlin
• Pioneer: Arizona Market, Belgrade
• Subversion: Freedom Camp, Kiev
• Displacement: Stedelijk Museum, Amsterdam
Patterns of the Unplanned
• Claiming a No Man's Land: Arizona in Bosnia
Azra Akšamija
• Start-up Incubator: The Haus des Leherers, Berlin
Jurij von Ortenberg
• Urban Centre Reloaded: Subculture in Manchester's City Centre
Kevin Ward
• What city Planners Can Learn from Temporary Use
Peter Arlt
• The Economy of Temporary Use
Rudolf Kohoutek, Christa Kamleithner

II. POTENTIALS OF THE INFORMAL
• The Informal Economy
Saskia Sassen
• Informal Economies and culture in Global Cities
A conversation between Saskia Sassen and Philipp Oswalt
• Which Legal Conditions Are Required for Temporary Use?
A conversation between Rudolf Schäfer and Urban Catalyst
• Cultural Generators
Arnols Reijndorp
• Art Within the Urban Realm
Claudia Büttner
• EverydayUrbanism
Margaret Crawford
• "Don't Obsess about Permanence..."
A conversation between Margaret Crawford and Tobias Armborst
• Open Planning
Urban Catalyst with Jesko Fezer
• Digital Urbanity
A conversation between Aram Bartholl and Philipp Oswalt

III. CULTIVATING TEMPORARY USE
Tools
What Is to Be Done?
Strategies for Action
Enable
• Einfach Mehrfach, Vienna
Michael Mellauner
• HausHalten e. V., Leipzing
Initiate
• nt*areal, Basel
• Spitalfield Market, London
Cordelia Polinna
Claim
• Park Fiction, Hamburg
Wanda Wieczorek
• Zwishenpalastnutzung, Berlin
Coach
• Campo Boario, Rome
• Salbke District Library, Magdeburg
Stefan Rettich
Formalize
• Arena Berlin
• Fusion, Müritz
Nina Brodowski
Exploit
• NDSM, Amsterdam
• Guerrilla Stores
Friedrich Borries
Towards a User-Based Urbanism

Contributions
Urban Catalyst Research Partners
Image Credits
---

ABOUT THE AUTHORS:
Philipp Oswalt is an architect and author, initiator and coordinator of the research project Urban Catalyst, Director of the Foundation Bauhaus-Dessau and professor at the University of Kassel. He lives in Berlin and Dessau-Roßlau.
Klaus Overmeyer is a landscape architect, initiator and coordinator of the research project Urban Catalyst, founder of Studio UC/ Klaus Overmeyer, since 2012 Urban Catalyst Studio and professor at the Bergische Universität Wuppertal (Germany). He lives in Berlin.
Philipp Misselwitz is an architect, coordinator of the research project Urban Catalyst, professor at the University of Stuttgart and since 2012 member of Urban Catalyst Studio. He lives in Berlin.
---
Online resources and links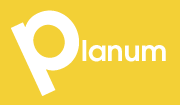 Planum
The Journal of Urbanism
ISSN 1723-0993
ISSN 1723-0993 | Registered at Court of Rome 4/12/2001, num. 514/2001
Web site realized by ChannelWeb & Planum Association | Powered by BEdita 3