21 February 2020
La pratica della città come pratica della relazione Conversazione a partire dal libro "Mobile Urbanity. Translocal Traders and City in Southern Africa"
Politecnico di Milano, Italia
h. 17.00 | via Ampère 2, Edificio 11, Aula Gamma
Scuola di Architettura Urbanistica e Ingegneria delle Costruzioni
• DAStU - Dipartimento di Architettura e Studi Urbani  

C'è una città invisibile che si estende da Johannesburg a Maputo assemblata dalle commercianti mozambicane. Scoprirla, lungo rotte che dilatano la frontiera tra Sud Africa e Mozambico fin dentro i centri urbani, richiede un viaggio che fa della relazione – tra città, pezzi di territorio, persone – la chiave per comprendere mondi che pongono interessanti questioni su mobilità, auto-organizzazione, prospettiva di genere e trasformazioni urbane nel Sud del mondo, utili a ripensare il Nord.

Relatori: Marcello Balbo, Franco La Cecla, Patrizia Gabellini, Gabriele Pasqui, Paola Piscitelli, Paola Pucci, Paola Savoldi
Responsabile: Luca Gaeta

MOBILE URBANITY. Translocal Traders and City in Southern Africa 
di Paola Piscitelli 
Edito da Planum Publisher, Roma-Milano, 2018
ISBN 9788899237141



L'AUTRICE 
Paola Piscitelli ha conseguito un dottorato di ricerca in Pianificazione Regionale e Politiche Pubbliche presso l'Istituto universitario di architettura di Venezia (Iuav). Ha condotto ricerche etnografiche su migrazioni transnazionali, mobilità e trasformazioni urbane in Europa e in Africa. Curatrice di progetti di ricerca per l'Osservatorio sulle trasformazioni urbane e urbane della Fondazione Feltrinelli di Milano e professore a contratto per il corso Urban Design for Development presso la Scuola di Architettura Urbanistica e Ingegneria delle Costruzionidi Architettura del Politecnico di Milano, è membro del comitato di supporto di N-Aerus - Network Association of European Researchers on Urbanization in the South.
Le sue pubblicazioni includono: "Città, sostantivo plurale" (con Ilaria Giuliani, Fondazione Feltrinelli, 2018), "Feltrinelli Camp. Research and Practices for Urban Futures" (Fondazione Feltrinelli, Utopie 66), "8 Research Paths For The City, Feltrinelli Camp 2018" (Fondazione Feltrinelli, Utopie 72) e "Le città che cambiano. Temi, competenze, alleanze per le città di domani" (Fondazione Feltrinelli, Utopie 66).
---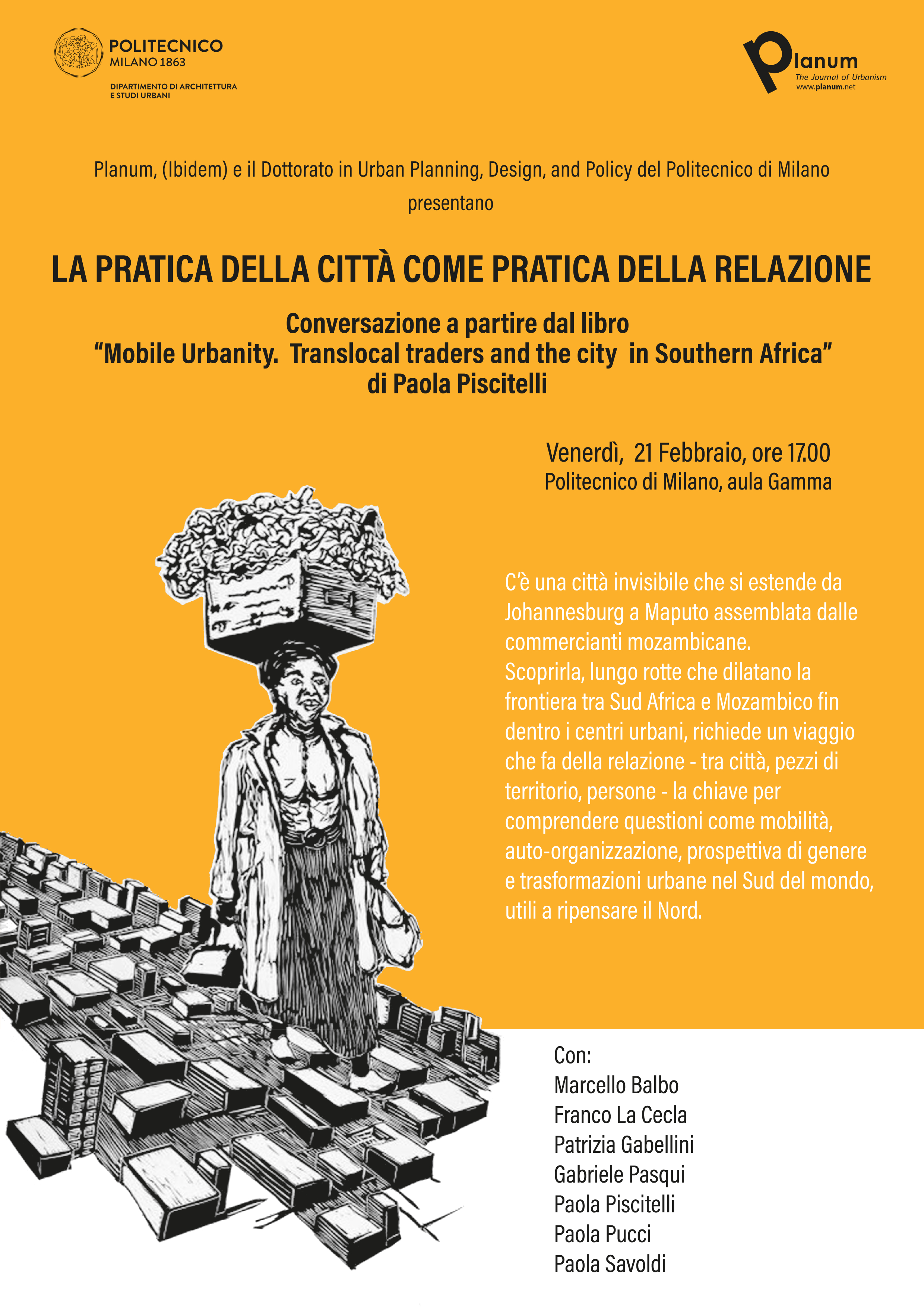 PER INFORMAZIONI & CONTATTI:
• Website: https://www.dastu.polimi.it/la-pratica-della-citta-come-pratica-della-relazione
• E: piscitelli.paola.planumnet@gmail.com
---
Event schedule:
Start: 02-21-2020
End: 02-21-2020.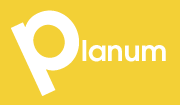 Planum
The Journal of Urbanism
ISSN 1723-0993
ISSN 1723-0993 | Registered at Court of Rome 4/12/2001, num. 514/2001
Web site realized by ChannelWeb & Planum Association | Powered by BEdita 3