24 June 2013
PhD/MPhD Development Planning UCL | University College London Call for applications
London, UK
DEADLINE | 30.06.2013
UCL | University College London 
The Bartlett School
DPU | Department Planning Unit 


Visualizzazione ingrandita della mappa
---

PhD/MPhD DEVELOPMENT PLANNING

• DEADLINE | 30.06.2013
• DURATION | 3 years full-time or 5 years part-time
• LANGUAGE | English: Requirements: IELTS 6.5; TOEFL 94 

The UCL Bartlett Development Planning Unit offers a MPhil/PhD programme designed to support the formation of rigorous researchers by helping them strengthen their analytical skills whilst critically engaging with theoretical concepts and methodological tools. 
The Masters of Philosophy (MPhil) and Doctor of Philosophy (PhD) research programmes constitute a course of self-selected academic study in the areas of international, national, regional and urban development, focusing on the political, economic, social and institutional dimensions of development.
The DPU takes an inter-disciplinary and inter-sectoral approach to a range of fields such as urban planning, urban design, economic development, social development, housing, disasters, transport and urban agriculture. Cross-cutting issues such as gender, culture, environment and poverty are of central concern. Emphasis is given to research into topics that are at the forefront of development theory and practice, in the context of trends such as globalisation, privatisation, climate change and increased socio-economic inequalities.

APPLICATIONS & REQUIREMENTS 
All prospective applicants, except those applying for advertised studentships, are encouraged to send an informal research enquiry. This should either be sent directly to the academic you are interested in working with or to the DPU Research Administrator, at the e-mail contact below. 
Please note there is one entry point each year, which is September.

Once you have received feedback from DPU staff, you can apply via the normal UCL procedures. Please note that the usual admissions process takes three months, and applicants who need to apply for Tier 4 Visas would need to submit a completed application no later than 1st of June to be considered in time for starting in September. Applicants who do not need a Tier 4 Visa to study in the UK should submit their applications by 30th of June to be in time for a September start. Later submissions will be considered for the following year.


---

INFORMATIONS & CONTACTS
• UCL Website | DPU Website | MPhil/PhD WEBSITE | E-mail contact
• Steve Ridge | Researcher Administrator
ADDRESS |  Development Planning Unit, The Bartlett, UCL Faculty of the Built Environment, 34 Tavistock Square, London, WC1H 9EZ 
TEL | +44(0) 7679 1089
FAX | +44(0) 7679 1112
EMAIL |  steve.ridge@ucl.ac.uk
---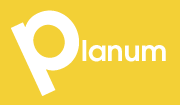 Planum
The Journal of Urbanism
ISSN 1723-0993
ISSN 1723-0993 | Registered at Court of Rome 4/12/2001, num. 514/2001
Web site realized by ChannelWeb & Planum Association | Powered by BEdita 3