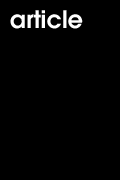 Governing spatial development: policy design perspectives on urban planning
In facing problems of spatial development one can often find both theoretical and practical elements deriving from different disciplines. Among these, three influential traditions such as urban planning, architecture and policy studies are today composing a complex crossway where it is not always easy to distinguish disciplinary boundaries and where several technical and political dilemmas seem unresolved.
In this sense, the theme of policy design seems crucial, but typically this concept derives from a methodological and rationalist approach in policy studies and sometimes it tends to oversimplify complex problems such as spatial development policies. Different conceptions of urban design and spatial project have been experimented in the architectural field in terms of exploration of actual conditions, their potential evolution and critical transformation. These conceptions seem consistent with pragmatic approaches to policy inquiry and to innovative social change, and they seem useful in providing insight for spatial development policies. By considering and elaborating these positions, urban planning and policy research and debate can pay greater attention to contextual factors, to the integration of different interventions in complex projects and to co-modification of public actions in a given space.
By adopting a critical and pragmatic approach to policy design, it seems possible to challenge mainstream planning approaches, and to unravel a series of questions crossing the technical and political dimensions of spatial development. The specific topic to be discussed regards the potential contributions of this concept of policy design in urban planning and policymaking. The general hypothesis in this section of Planum regards the opportunity of trespassing the fields of planning, architecture and policy studies according to selected practices and reflections.
This topic aims to stimulate the submission of critical and theoretical papers coming from every angle of urban planning, architecture or policy studies, case or specific urban policy oriented papers, reflections on current planning practices.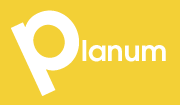 Planum
The Journal of Urbanism
ISSN 1723-0993
ISSN 1723-0993 | Registered at Court of Rome 4/12/2001, num. 514/2001
Web site realized by ChannelWeb & Planum Association | Powered by BEdita 3