Immigration and the Changing Social Geography of Canadian Cities - Abstract
The 1967 Immigration Act has had profound effects in redrafting the social geography of immigration in large Canadian cities. The Eurocentric orientation of the old immigration regime has given way to a global regime, with about half of each year's new Canadians now arriving from Asia. This cultural reworking has of course major implications for the professional work of physical and social planners, social workers and NGOs, architects, landscape architects, and other design professionals in metropolitan areas. In this short article our mandate is to describe some of these changes in Canada's four million cities, Toronto, Montreal, Vancouver and Ottawa. In the limited space available we will first identify the immigrant profile of each city, and then comment briefly on several selected themes associated with the new ethno-cultural face of metropolitan Canada.
It is a peculiarity of recent immigration that settlement has been far more focussed in major cities than in the past. The 1996 Census reported that 17.4 percent of Canadians were immigrants, but these numbers were heavily concentrated in a few locations: in the Toronto Census Metropolitan Area (CMA) the figure reached 42 percent, the highest for any major centre in North America, closely followed by Vancouver (35 percent). Montreal (18 percent) and Ottawa-Hull (16 percent) fell closer to the national average. During 1998, three out of four newcomers landing in Canada identified one of these four cities as their destination, with Toronto cited by 42 percent.
Related articles:
Download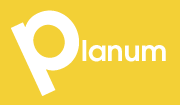 Planum
The Journal of Urbanism
ISSN 1723-0993
ISSN 1723-0993 | Registered at Court of Rome 4/12/2001, num. 514/2001
Web site realized by ChannelWeb & Planum Association | Powered by BEdita 3