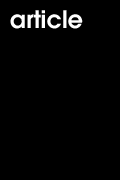 New Italian Perspectives on Urban Planning: A Policy Tool Approach
The first paper of the section, "New Italian Perspectives on Urban Planning: A Policy Tool Approach" by Davide Ponzini, explores the concept of policy tools and its relevance in urban planning and policy design.
The traditional planning perspective generally assumes we need new techniques which better pursue a more or less broad set of goals, including urban regeneration, environmental sustainability, local economic development, social cohesion and others. This paper argues that Italian urban and regional studies have increasingly adopted perspectives and methods which are typical of public policy analysis, but that they have failed in coming to terms with the intertwined technical and political dimensions of the urban policy tool issue. In fact, a policy tool approach is proposed to focus on the multiple instruments used by governments to structure public action: regulation, government corporations and government sponsored enterprises, grants, public-private contracts, tax expenditures and others. Critically drawing on the existing international body of literature, this article envisions a theoretical and interpretative framework aimed at using the policy tool as analytical unit for reconsidering urban planning in Italy and abroad. It is argued that, at this stage, it is possible to pose specific technical and political questions about governing spatial transformations of cities and regions through policy instruments and that the policy tool perspective in this way can give innovative impulse to further research in urban planning and to policy making.

Related articles:
Download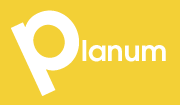 Planum
The Journal of Urbanism
ISSN 1723-0993
ISSN 1723-0993 | Registered at Court of Rome 4/12/2001, num. 514/2001
Web site realized by ChannelWeb & Planum Association | Powered by BEdita 3